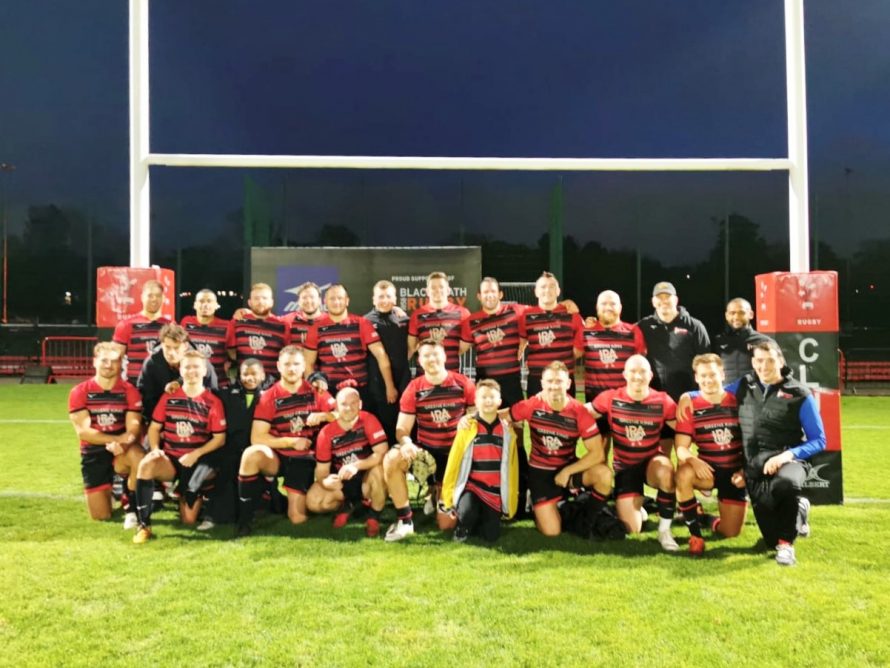 In March this year, a young boy from Kansas and his father were on a train from Exeter to London, after visiting a donkey sanctuary in Sidmouth, Devon. When the train pulled in to Taunton, they noticed a rugby team waiting on the platform. The squad boarded the train, got in to the same carriage as the two Americans and, as the journey progressed, the two groups started chatting, laughing and singing: by the time the train pulled in to Paddington they had all become great friends. The team was, of course, Blackheath Rugby's 1st XV squad, and the two Americans were Harrison Oliver and his dad, Chris.
Fast forward to the end of October, and Chris contacted Blackheath Rugby. He said "When we departed in London, Dom [McGeekie] told us to contact the club if we ever made it back to London for a match. As luck would have it, my wife, son and I will be in London on November 26 and are planning to attend the match against Westcliff. Harrison's so excited to come watch them play and a quick reunion would be the highlight of his trip!
Of course, we don't do 'quick' reunions at Blackheath Rugby! As Chris, Erin and Harrison had travelled over 4,500 miles, we wanted to make the day a very special one for them, and so we invited the family to be our guests at lunch, and asked Harrison to be our mascot for the game.
The Olivers arrived at Well Hall and started to experience the warmth and hospitality that this rugby club gives: Harrison changed in to his Club strip, they joined the Supporters' Club table for a fabulous lunch, GM Albert Patrick formally welcomed them and Chairman Rory O'Sullivan presented Harrison with a match ball, signed by all the players.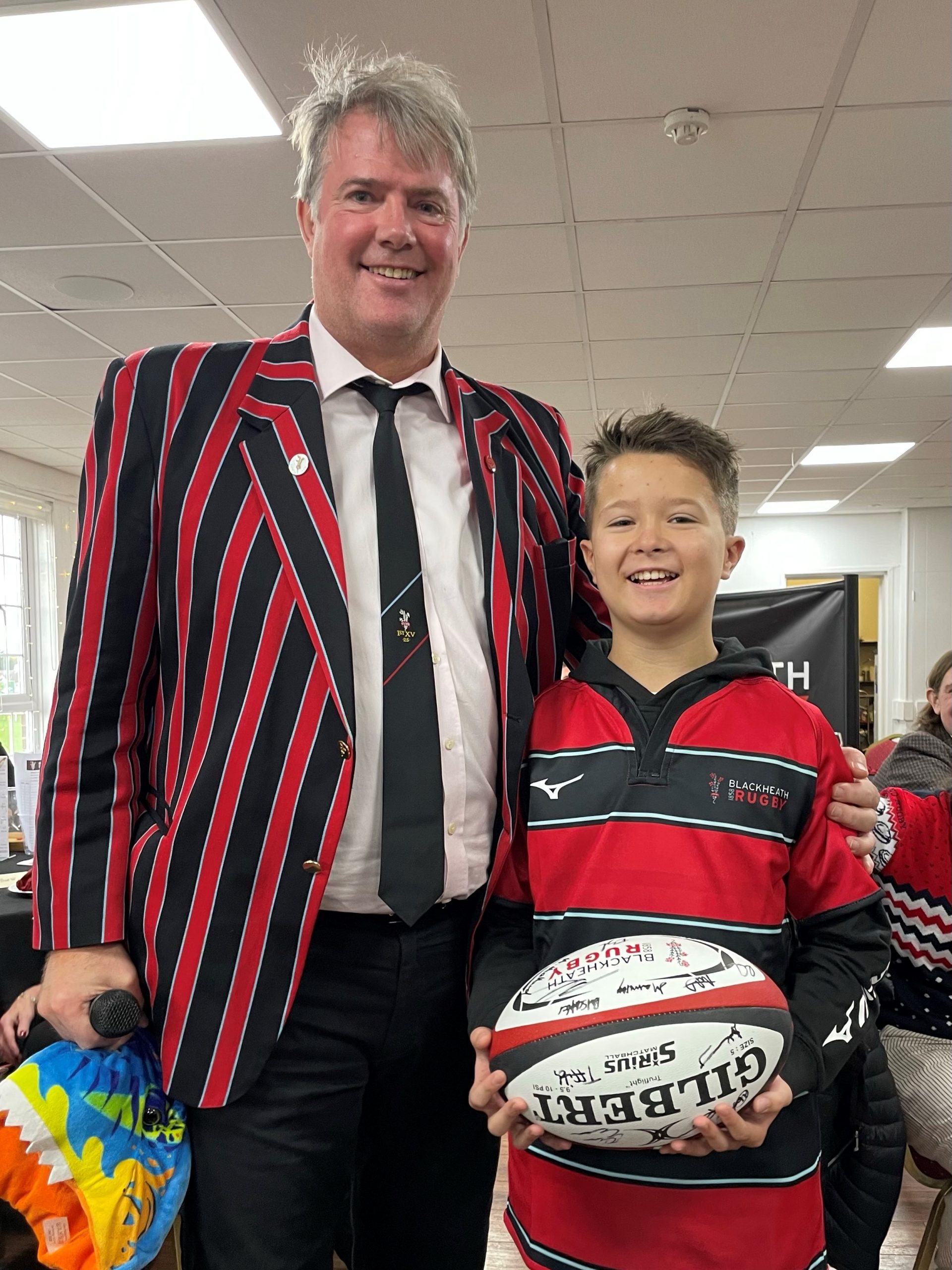 After the lunch Henry Paul, Operations Manager of our Hervey Road site and 1st XV squad member took Harrison to the changing rooms to meet the players, and to get him ready to run on to pitch as our official mascot.
Harrison did a fabulous job, and placed the ball on the halfway line, ready for the game to commence.
The Olivers saw a home win, with Club running in 14 tries  and, of course, the win meant Harrison was also lucky enough to join in with the infamous 'Love It' celebrations in the changing room after the match — led, as always, by Albert.
The family stayed on for Man of the Match, with Chris and Harrison joining the Guinness race (Guinness for father, J2O for son!), and Harrison was treated to a ball throwing class courtesy of both Club and Westcliff players and supporters, which he thoroughly enjoyed.
Dom McGeekie (who Harrison had chosen as his favourite Blackheath player in his Mascot Q&A ( on page 17 of the matchday programme) was especially happy to see Harrison and his family:  "The American Eagle landed on the hallowed turf of Well Hall!!! That American Eagle came in the package of Harrison! It was great to see our mate from the train from one of our many long away journeys last year. Myself and the boys feel particularly proud that we were remembered and it was great to see Harrison and his family again! The DJ Geekie dance has officially gone worldwide!".
Ed Taylor, Blackheath Rugby 1st XV captain, says "The power of rugby!!! Sums up what our sport is all about — all from an away day's singing and dancing. All the team are so proud to play a part in Harrison's journey and his newly found love for rugby. It was very special to see them all at the club and we thank the family for taking time at Thanksgiving to come and support us. Good luck and we look forward to a rugby tour to Kansas!".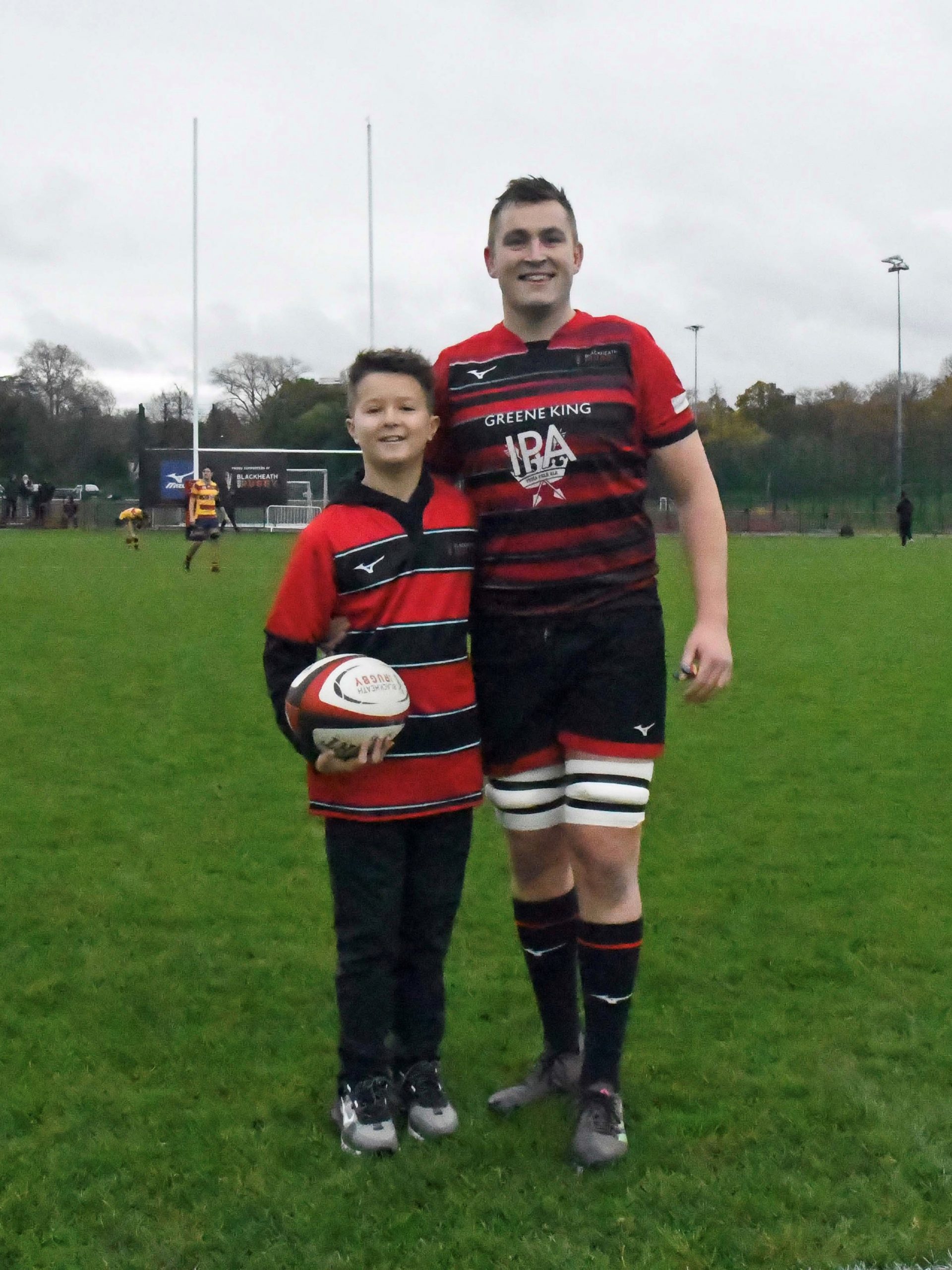 Blackheath Rugby is delighted to have helped make a special memory for Harrison and his family, and we hope his love of rugby, and his support of The Club, is a long lasting one.
The final word goes to Erin, Harrison's mum: "Thank you so much for such a magical experience! We are completely overwhelmed by the hospitality of absolutely everyone we met at the match! Thank you so much for giving us a glimpse of the Blackheath Rugby family and making us feel entirely at home… we hope our paths may cross again.".
We hope so too, Erin!
Pamela Kilmister
Chair, Blackheath Supporters Club