A year later than scheduled, Shane Lowry will be heading off to Sandwich, Kent, in the hope of retaining the Claret Jug he won in 2019. The 149th Open takes place from the 15th-18th July at Royal St George's. The course last held the event in 2011 – when Darren Clarke was a surprise winner. It's not the easiest course on The Open rotation, but it's no Carnoustie either. It's what players like to call a "fair" course.
As for the contenders this year, it's, well – it looks very open. It's always worth taking the odds with a pinch of salt when betting on golf, particularly the majors. This year, we have already seen a shock winner with Phil Mickelson taking the PGA Championship – "Lefty" was 150/1 with some sportsbooks before rolling back the years at Kiawah Island. The last two winners of The Open at Royal St George's, Darren Clarke (2011) and Ben Curtis (2003), were also huge betting outsiders.


So, do the odds matter? Yes, and no. Punters are sure to be keen on Jon Rahm, who is the current favourite at 9/1. Rahm regained the world number one spot after his maiden US Open victory last month, and he is clearly the form player going into The Open. His record at The Open isn't great, however, and he has never finished in the top 10 in the event.
McIlroy and Johnson Have Struggled
Next in the betting markets comes the usual suspects: Rory McIlroy (11/1), Dustin Johnson (12/1) and Brooks Koepka (14/1). The odds for the McIlroy and Johnson look incredibly short, although neither would represent a shock winner. McIlroy's game continues to be all over the place, and he seems capable of the sublime and the ridiculous from hole to hole. Meanwhile, it's been overlooked by the media just how poor Johnson's form has been in 2021 – a hangover from that stunning Masters victory last November? Johnson, too, has a poor record at The Open, but his best-ever finish came at Royal St George's, tying for second place behind Darren Clarke.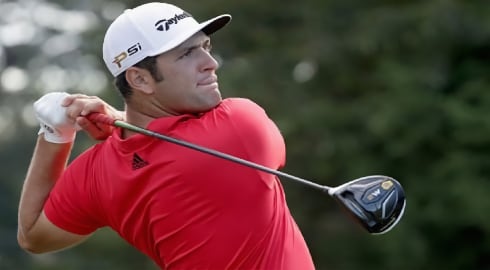 And then there is Bryson de Chambeau (18/1). We mentioned earlier that Royal St George's is seen as a "fair" course, and we wonder how the big-driving American will deal with it. Arguably, there is more to the American's game than power – much more – but he could easily be punished for inaccuracy at The Open.
Lowry Can Make a Decent Defense
Perhaps the most interesting player in the field is Lowry, who is considered a 40/1 shot. Lowry's form tailed off for a while after his victory in 2019, but he has pushed his way back in recent months. He finished 4th in the PGA Championship, and his 25th place finish at The Masters belied just how good he was at Augusta. 40/1 seems fair for a player ranked 43rd in the world, even if he is the defending champion. But don't rule out the Irishman making a good fist of that defence.
Another shock winner is more than possible, of course. But the problem facing punters is that player could be almost anyone from the 156-man field. Yes, history tells us that you can rule out some of the amateurs and senior players, but Mickelson's victory at the PGA Championship will make punters somewhat trepidatious of dismissing anyone. That element, while a pain for golf's many punters, is arguably what makes Majors so exciting. And it should be no different in a few days' time at Royal St George's.