2 minute read
As in 'returned'. He hasn't got ankylosing spondylitis or anything. So what does this mean? It's almost two years since he last played for England. Where does he fit in these days?
Yesterday, Jofra Archer made his return for Mumbai Indians Cape Town – almost literally a franchise within a franchise, with one foot in India, the other in South Africa and its balls dangling in the warm Arabian Sea.
MI Cape Town were playing the similarly salty-bollocked Paarl Royals, who have the same owners as the Rajasthan Royals.
The Indian influence didn't extend to the playing staff though. The match was a largely Anglo-South African affair with Archer, Sam Curran and Olly Stone all bowling for MI Cape Town to Jason Roy, Jos Buttler and Eoin Morgan.
Archer's appearance was the most significant though as this was his first competitive game for 17 months.
Sidelinery
A lot's happened with England in that time. Despite his 2019 successes, this may be good news for Archer as Joe Root had a tendency to bowl him more than anyone else before suggesting he wasn't putting the effort in.
At the same time, who is Jofra Archer? The fast bowler's entire international career extends to just 86 wickets across three formats. To put that in context, Jack Leach, who still feels a relative newcomer – and who has been in and out of the side in just the one format – has taken 110.
There's a temptation to think that we're all falling into that old trap of embiggening the player who hasn't actually been playing. You're always a better player out of the side and all that.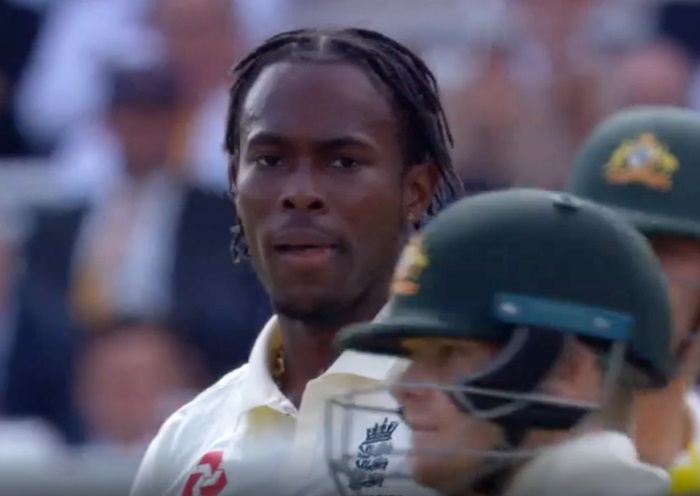 But then you remember. Some of those wickets did help steer England to a World Cup win. And there were also those Test spells that were unlike anything else you'll ever see.
So yeah, it's fair enough to want to keep tabs on Archer. At the age of 27, there are still a lot of games in which he could do something pretty memorable.
So how did he look?
Much the same as he ever did. Still carefully but purposefully sidling in before unfurling what must surely be the narrowest bowling action in international cricket.
That action, so laboriously honed, also appears to remain freakishly difficult to read. Therein lies the heart of Archer's excellence with batters seemingly never quite sure whether they're combating a length ball, a bouncer or a slower ball, even once it's on the way towards them.
Four overs ain't a lot, but in a world awash with Not-Quite-The-IPL franchise leagues Archer won't want for opportunities to string such spells together. His workload will build. Longer formats will return into view.
For now, Archer is still hard to pick, Archer is still getting wickets.